Tokyo Hostess Interview Series (Part VII)
The Hostess Series > I > II > III > IV > V > VI > VII
It is no secret that the allure of becoming a hostess usually comes down to one thing: money. The chase for brand-name goods and the chance for an affair with a successful corporate executive provides all the motivation necessary for a girl to take up work in one of Tokyo's thousands of hostess clubs.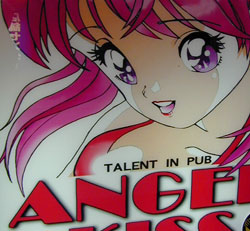 "Aiko" (not her real name) was a little different, at least at first. At the age of 17, she dropped out of school to enter the business. As an office lady or a sales girl selling jeans, she was usually holding down some sort of daytime work in addition to her shifts at night. She started at a snack and slowly graduated to a hostess club, later following her mama-san around the city from club to club.
Her initial goal was to save one million yen and go to the U.S. for one month. She made it, and upon her return she went back to the trade, given that it was so easy before.
To be sure, she did see her share of gifts (western clothes and even a car), and she fondly recalls buying a piano and television with some of her wages during her early days. Marriage proposals, too, were common offerings.
Given such an existence, why would a hostess ever stop? In some ways, the decision is out of the woman's hands. Deemed less attractive by the greater part of society after she turns 25 (often snidely said to be as appealing as "Christmas cake" after December 25th, its sell-by date), a woman will often find her market value greatly diminished.
Aiko held out until she was 31. After tending bar for a year, she decided to open her own bar/restaurant with a South Pacific motif. Now, with t-shirts and sneakers replacing a short skirt and makeup, she puffs on cigarettes, motions with her hands, and knocks back her hair as she chats from behind the bar with customers. Join the Captain this week as he discusses hostess life and finds out what its like to make the transition back to the real world as he continues his Tokyo Hostess Interview Series.
Profile
Name: Aiko
Age: 37
Club location: A number of clubs around Yokohama
Wage: 2,500 yen per hour (2,800 yen maximum)
Hobbies: Golf and fishing
Current job: A bar/restaurant owner with nachos and chili con carne being the house special
Interview
Captain Japan: What was it like being a hostess in the bubble period?
Hostess Aiko: It was amazing. The customers were all rich, freely giving away money. Lots of girls got married to customers and ran away, leaving behind their husbands and kids.
Yakuza and obosan (Buddhist priest) were the best customers because they are individuals and not held to just expense accounts like salarymen. The tips were 150,000 yen from the obosan sometimes.
CJ: If a customer comes in the door, you could tell whether he was a yakuza or an obosan, right? Would he then become the target?
HA: There weren't too many newcomers to the clubs. My mama-san had been operating hostess clubs for a long time. So she had a long list of customers, and not too many new people came.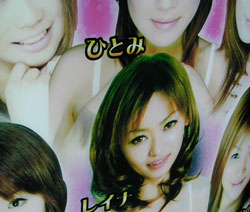 I couldn't choose the customers anyway. When I first start working at a club, the mama-san might introduce me to a particular customer. You see, when you start at a club you are at the bottom, doing various small helping jobs. It is a hierarchy where you have to work your way up. So after a certain amount of time, I might be able to get some loyal customers through shimei. (A customer recommendation system instituted at the club - Captain.)
This was important for tips because they didn't give me tips at the hostess club. So I would meet regular customers afterwards to go to eat. Then when we finished, they'd give me tips, maybe twice or three times a week. If I didn't meet afterwards, then I didn't get the tip. Their wallets were always bulging with bills. (She puts her hands together and moves her thumbs like she is opening a wallet - Captain.)
CJ: What was the most difficult part of the job?
HA: The hours were tough, but I'd say the yakuza were the toughest - they were always scary.
CJ: How?
HA: The oyabun (boss) would always come in with his young kobun (underling). So there would be a lot of people there. If I would try to serve the oyabun alcohol, they [kobun] would stop me. These lower guys - sort of like male hostesses - are supposed to make the alcohol and serve him. (laughs) Both the kobun and myself were both so nervous all the time!
CJ: Why would a yakuza come into the club?
HA: The boss might have a girlfriend at the club. Or sometimes they'd have some kind of business in pro wrestling, maybe selling tickets illegally, and they'd bring in some of the wrestlers with them.
CJ: Since leaving the hostess world, how has your attitude changed?
HA: In a hostess club, we are always telling customers 'You are good-looking, you are so kind,' but that doesn't last long. The customer comes in so many times that even by the second or third time we can't keep with the same story. Even if you are a hostess with a nice figure or form, you must have a personality to start a relationship [so the customer will return]. The number one hostess is usually not really good looking because having a deep character and personality are the keys to getting customers.
At this job [the restaurant/bar], I can do as I like. There isn't that pressure. When I started hostessing I was thinking of it as being just temporary because I wasn't proud of that kind of work. But I don't need to worry about that here. I don't do what I don't need to do. That is a big difference. I am the mama. (laughs) Well, not the mama exactly, but the owner.
CJ: How do you treat men today? Do you have an uncontrollable urge to light their cigarettes?
HA: I've had this place for five years. But at first, I was saying, inside, 'I am not a hostess anymore. I am not a hostess anymore...'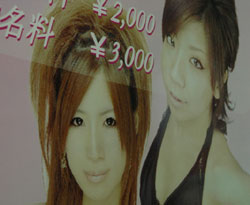 Sometimes, old customers from my hostess days will come in here and ask, 'What, no light for a cigarette?' When I say that this is not that kind of place, they are shocked.
CJ: If you look around Japan, it is easy to see that women are openly exploited with society ranking them quite a bit below men. So when a man comes into a club and unloads so much money to you - and all you are doing is pretending to like him - can this be seen as a sort of revenge for your status in society?
HA: In some ways I was making fun of those guys. (laughs) But seriously, whether stupid or not, desirable or undesirable, they were good customers; they were giving me a lot of money.
I took it as business. His face wasn't important, neither was his height. Even liking him wasn't important. Money was important. In a hostess club, how grateful, how nice, how kind, and how good-looking are not important. The only important thing is how much money they spend.
CJ: What do you think about the "Christmas cake" mentality? Do you think you are respected for having a business like this even though you have passed the "sell-by" date?
HA: Most women, regardless of age, are living as Christmas cake - they are chasing that desirable image. But that is not me. I know that everybody wants to buy the cake, but at the same time I don't pay attention to how men look at me. People care too much about the way they look. I put all my attention on how I live.
Note: Sayaka Watanabe contributed to this report from the Yokohama Bureau.