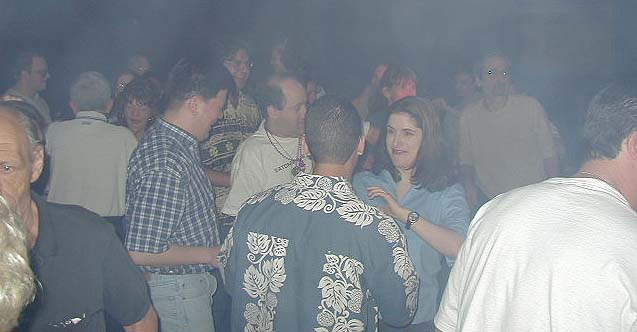 In the smoke and haze, the Big Empire Buddies shake it at the Cook E. Jarr show. (Everyone in the picture is a Buddy)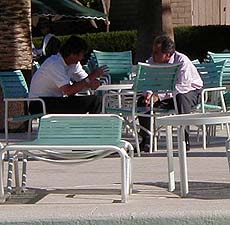 The Desert Inn lifeguard wears a pink oxford shirt and slacks. He will save your life when necessary, but he prefers giving out stock tips.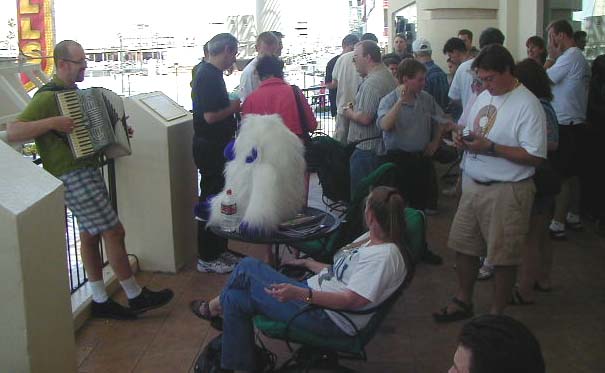 Greedy Buddies wolf down ice cream treats they think are free. In actuality, the ultimate cost will be high.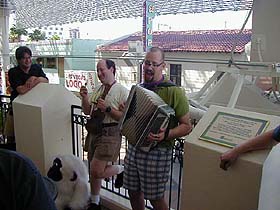 Dan entertains all with the blues classic "Misty-eyed Lady."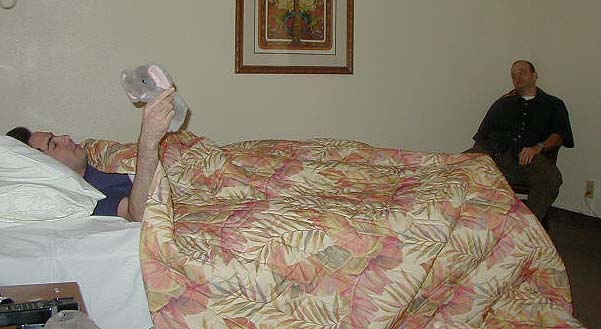 Stinky and his sleep pal Gordy are haunted by the Ghost of Captain Japan.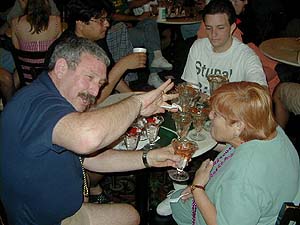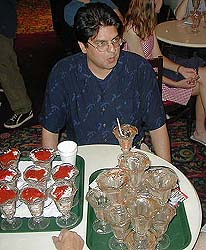 Skip shovels shrimp down his wife's throat as she fights him off. He repeatedly screams, "But they're free!" To the right, champ Ghizal slows after his ninth cocktail.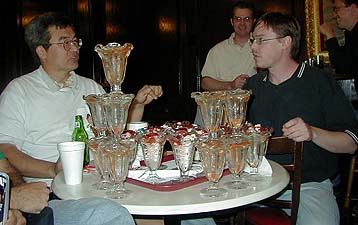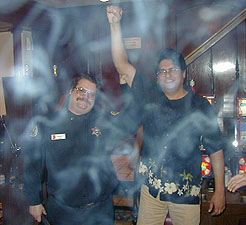 Former champ John Knee explains the finer points of gorging yourself on disgusting food to Burt, while Ghizal is congratulated by the Golden Gate's lax security.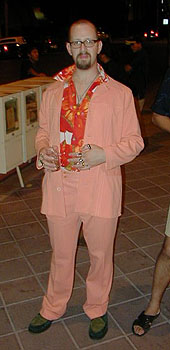 Dan outshines the Vegas lights in a a tangerine Creamsicle ensemble from French boutique J.C. Penney.