Issue #4 - America's Premiere Source for Comedy
Please Visit Our Sponsor:

In This Issue: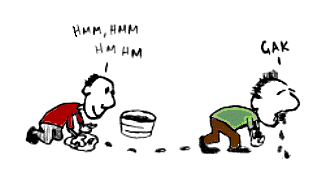 A Letter from the Publisher
Our esteemed owner and publisher would like to make a public apology to a certain special someone out there.
Roll in bad poetry, like pigs roll in swill. We'll supply the swill.
In this issue, you get a double whammy of Jake Smasher and his Rolling Rebels, the fightingest brigade of Korean War I.
Internet Threat II - What Are They Like?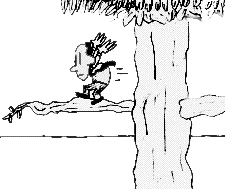 In this new feature, we link you to something we have found on the web and then give you some choices of what the author might look like and be like. You vote for an images and personality, and the most popular ones will be announced next issue.
Neil Gruber's House of Scary Horror!!
Not for the weak of heart! Neil Gruber's World of the Weird was such a smashing success, that Neil is back with a new, and more horrifying, scare-a-thon! Please accept the terms and conditions before entering the House of Scary Horror!
This issue, genius-in-residence Phil was able to complete his thoughts about Bodily Fluids before her was pummeled into paralysis by Randy Shandis.