Japan's Digital Video Frontier
The Broadcast Series > NHK Revenue > Peace Archives > Digital Video
The Captain will never be accused of being drunk with technology. Being accused of being drunk, however, is as frequent as a sun rise, and he should know. Often the two occur consecutively: the former inside a Kabukicho hostess club after his hand has wandered up a random skirt and the latter a little later in the gutter outside.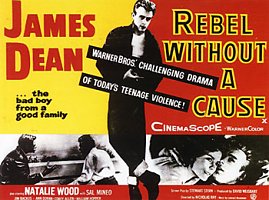 But this week he enters the media world's cutting edge - watching television on his mobile phone as he profiles some of Japan's newest digital video options. Yes, folks, get ready for some serious squinting.
While millions of Japanese squeezed into bars this summer to catch soccer's World Cup tournament, thousands more peered into specially equipped mobile phones and car navigation systems to view digital broadcasts of the matches via the "One-Seg" system from public broadcaster NHK (Nippon Hoso Kyokai).
The phenomenon illustrated the fervent pull of mobile digital media in Japan amid the hurdles and quirks affecting its push.
Though many have focused on the clash for the future high-def home video format between Sony's Blu-ray and Toshiba's HD DVD, digital viewing on-the-go, as in One-Seg, is not to be ignored.
One-Seg transmits video and audio data through one segment of the transmitting signal of standard terrestrial digital television broadcasts to deliver content to portable devices.
"The One-Seg service," says Kenji Terada, associate director at NHK, "enables users to obtain necessary information anytime, anyplace. But unlike analog broadcasting, it offers clear, vivid images without distortion, even when in motion."
With the steady increase in high-speed broadband access, Japanese download services could eventually offer quality films with just one click.
CinemaNow Japan was the first to offer films via download on a pay-per-view ($2) and subscription basis ($12 monthly) after entering into an agreement with Warner Bros. last November.
Though the number of titles at CinemaNow Japan, whose available content includes the James Dean picture "Rebel Without a Cause" and the drug-fuelled adventures of "Killer Drag Queens on Dope," has risen to over 1,000 in the past year, availability remains a challenge, says marketing manager Masa Nonaka.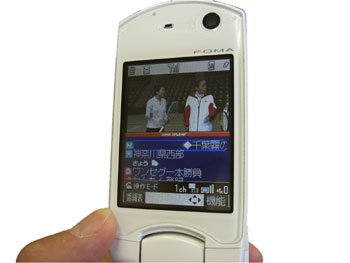 "Hollywood studios," he says, "seem more positive than Japanese studios about digital distribution. But even with this, it is very hard to clear the rights to the films."
Tsunekazu Haginiwa of Japanese studio Shochiku's broadband division agrees that copyrights are a hindrance and adds that downloading might take more time to develop given the existing market conditions.
"It will take a long time," says Haginiwa, "before downloading can be put to practical use since demand is low."
Since higher transfer speeds will allow for greater quality, expansion of fiber-optic communications, Nonaka adds, will be a key.
Downloadable movies will have to improve their sharpness before matching that of a DVD, much less achieve high definition.
Through June, fiber-optic subscriptions numbered 6.3 million, up more than 15% over the quarter before to represent 26% of all broadband services.
Should quality increase, downloaded films could prove more appealing in the near-term when compared to the roughly $2,000 price tag for Sony's 500-gigabyte Blu-ray unit - one that might become obsolete should the less expensive Toshiba HD DVD machine eventually dominate the industry.
Not fading away is the conventional theater, which has seen the number of digital screens - some offering a high-definition experience - steadily rise from the 22 operating at the end of 2004.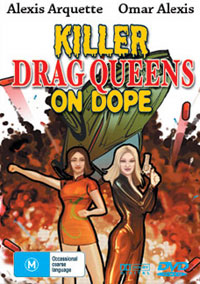 Last year distributor Toho received a digital transmission of Tim Burton's "Corpse Bride" from Warner Bros., a pioneering move designed to reduce costs and piracy.
TBS (Tokyo Broadcasting System), Japan's third largest network, plans to use its sports and news broadcasts through One-Seg to eventually generate advertising revenue. For its part, Shochiku, too, is offering programming of up to one hour on mobile phones, whose impact Shochiku's Haginiwa expects eventually "will equal that achieved by television last century."
However, since the market for all these digital services presently lacks substantial penetration, analysts are skeptical, saying that media companies should focus on simply making content.
"The key issue," says Hiroshi Kamide, an analyst at KBC Securities Japan, "is that if a piece of content is good, it will sell and be popular in any media. Users will adopt whatever methods necessary to consume."
Perhaps a viable immediate use of digital media will be via short, low-resolution clips offered through video-on-demand, as popularized by Internet sites like YouTube.
Michiyuki Matsunaga, the founder of Tokyo Digital News, a subscription-based news service where female announcers read copy while clothed in bikinis, and Shinjuku Broadcasting Station (SBS), a free-of-charge entertainment Internet portal that derives its revenue from advertising ala the "free paper" principle, is betting on digital content - now.
"If our content attracts viewers," Matsunaga says of SBS, which features video of restaurants and comedy shows, "the portal will have value as an advertising media."
Note: A similar version of this article ran in Variety on October 16th as a part of a package on the Tokyo International Film Festival.
The Broadcast Series > NHK Revenue > Peace Archives > Digital Video