NHK's Peace Archives
Overwhelmed by his journalist credentials, few realize that the Captain is an astute collector of antiques. Even fewer know that his carefully assembled set of Lucky Lager bottle caps is on display at the Smithsonian's National Museum of American History.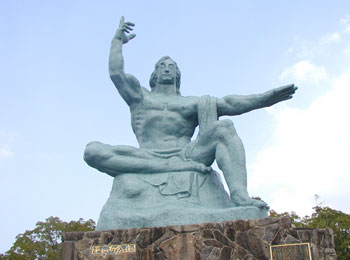 This week he is profiling a collection of an entirely different kind: broadcaster NHK's archive of programs documenting the historic atomic bombings of Hiroshima and Nagasaki.
To coincide with the sixtieth anniversary of the atomic bombings of Hiroshima and Nagasaki, public broadcaster Nippon Hoso Kyokai (NHK) is assembling a public archive of past programs that have documented the events from those two historic August days in 1945.
Since that year, NHK has broadcast roughly 400 radio and television programs to illustrate the unprecedented devastation and the struggles of the survivors in years since.
"The tragedies in Hiroshima and Nagasaki must be prevented from recurring in any part of the world for years to come," said associate director of the Peace Archives initiative, Manabu Ihara, of the archive's goal.
NHK is delivering this message of peace by making this extensive compilation of programs available for public viewing throughout Japan and the world.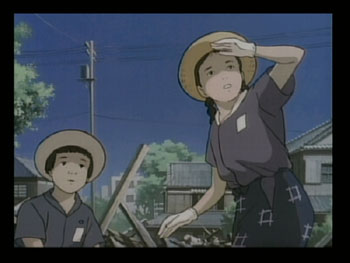 The Peace Archives is an initiative within "Division 80," a temporary division dedicated to supervising various international and domestic programming to coincide with NHK's eightieth anniversary.
This year the Peace Archives was established through a budget of 200,000 dollars as a section of NHK's extensive Public Program Library, an archive of 5,000 programs. Currently, 81 television and 22 radio programs from the Peace Archives are available for viewing at terminals free of charge at over half of NHK's 54 offices nationwide.
Popular programs include "Hiroshima: The Fateful Ten Seconds" (1998), a scientific breakdown of the critical ten seconds that followed the explosion of the bomb above Hiroshima, and "Girls in Summer Dresses" (1988), an animation feature that recreates that August day in Hiroshima through a group of high school girls and the diaries they left behind.
NHK expects all of its branches to have viewing terminals by the end of March 2007. This year, it is anticipated that 100,000 people will access the archives in Japan. As well, NHK started repeating broadcasts of selected programs, one each month, in January over its airwaves.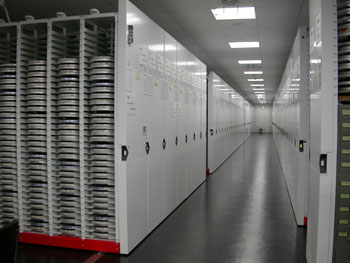 International broadcasters are being offered a number of programs in English. Among them are "Return to Ground Zero (2001)," which includes interviews with six of the U.S. airmen who toured through Nagasaki a month after they released the bomb from their B-29, and "These Things We Left: Hiroshima Warning (1982)," a look at the destruction through the various personal effects retrieved following the bombing.
Through NHK World TV, the international arm of NHK that covers 72 million households worldwide, English-language editions of atomic bomb-related programs selected from the Peace Archives were broadcast for five straight days from August 8.
Ihara says the timing of the Peace Archives is significant given that the world is not seeking the abolition of nuclear weapons but rather witnessing their proliferation.
"The Peace Archives project," he says, "has even greater relevance now than ever in that it re-focuses on the tragedies inflicted by the atomic bombs."
Note: A similar version of this article ran in Variety on October 10th as a part of a package commemorating NHK's 80th anniversary. All images are courtesy of NHK.