Kid star Dan Ari made the jump to television only last year. The superstar has been making big screen appearances since he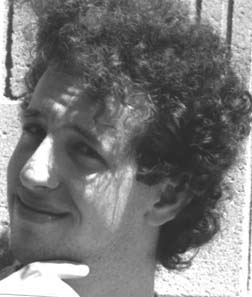 was only four, starring first in "Moe of the Mountains" as Little Barfy. At 13, Dan starred in a boffo comedy smash with Danny Thomas and Richard Pryor titled "Two Taxidermists Too Many!" as Tom, the taxidermist's apprentice. And only five year's ago he starred in the title role of "On Golden Pond." Now, the super hot teen idol is the star of his own TV series, the new teenage cop show "Young Justice-Meister." He plays tender-yet-street-tough teen vice cop Mikey Thunder.
"Yeah, I like it alot," says Dan, "I get to point guns at people all the time."
Also, this summer he is going to star in a movie with Chuck Norris named, "My Dad is Me!" The plot centers around a crazy mind switch in the aftermath of the Vietnam War. Chuck Norris plays a prisoner of war and dream teen Dan plays his stateside son. Then, in a zany switcheroo, Dan's and Chuck's minds are switched so that Chuck Norris finds his mind state-side and Dan wakes up in his father's body being tortured in a Vietnam POW camp.
"So my voice-overs were all, like, scared and wimpy like
'gosh, I sure am in alot of pain. I wish someone would rescue me.'
But it was my body, not Chuck's that got to shoot all of the guns. Plus, in one scene I had an axe."
Earlier this year, Dan headed his own anti-drug crusade for youths, IDLUDAIDTYSE (I Don't Like Using Drugs And I Don't Think You Should Either), proving that he's more than just Mr. Good Looking. He cares, too.
Dan said, "Hey man, they're real, like, bad for you. And expensive, too. Wouldn't you rather buy my line of Mickey Thunder Action Figures and Mickey Thunder video game?"
Dan loves his fans very much and was quoted as saying, "My fans don't realize how much I love them, especially the babes.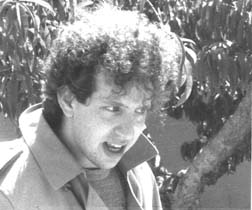 So what if they are all eighth graders? Eighth graders get allowances don't they? Call my teen love line 1-900-DAN-TALK. One lucky caller in every 144,000 will actually get to speak to me in person!
"My fans mean a whole lot to me. If I didn't have any fans, I would like, not have anyone who thought I was cool and followed my life and accomplishments. My other favorite thing, besides fans, is hacksaws. They're cool!!"
Dan Ari: A man for girls to want to call their own.